Tornado Damage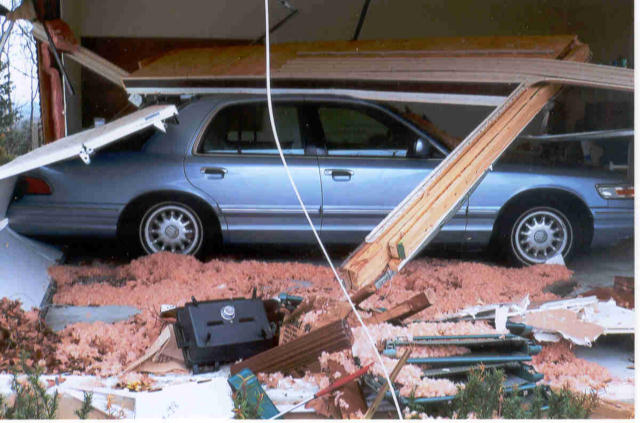 This is my car underneath the garage door. The outside wall of the garage was blown away.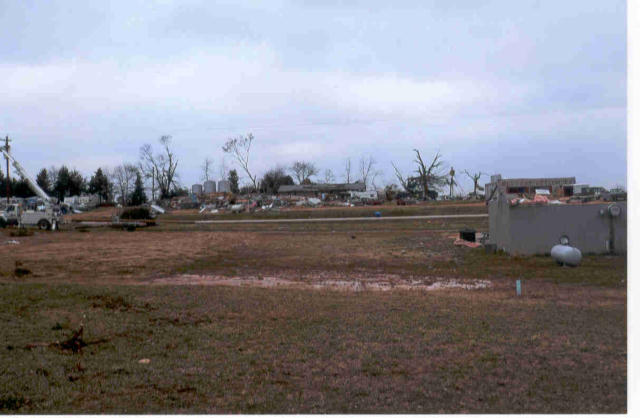 These are businesses in the area that were damaged or destroyed.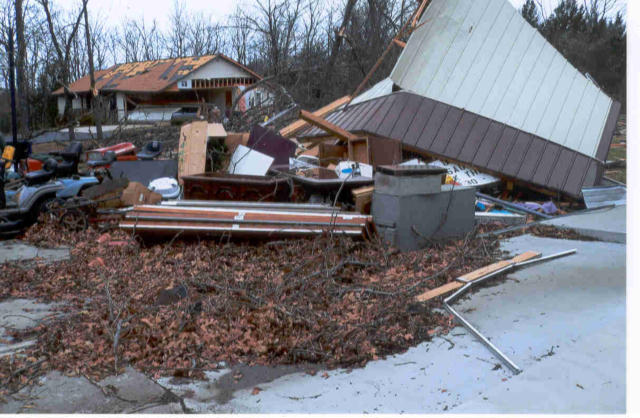 These are the remains of the church garage. The parsonage is in the background.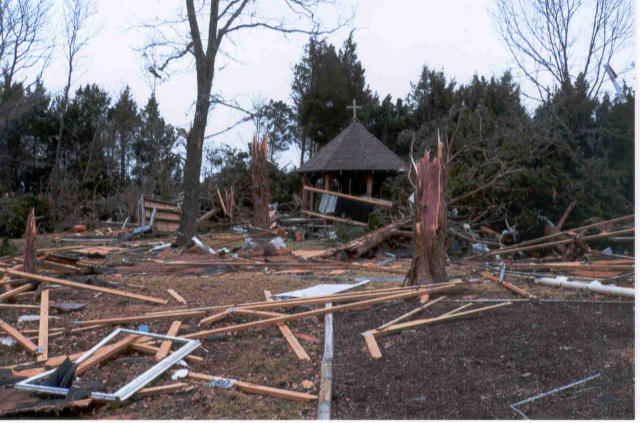 This is part of my back yard. The gazebo had to be torn down.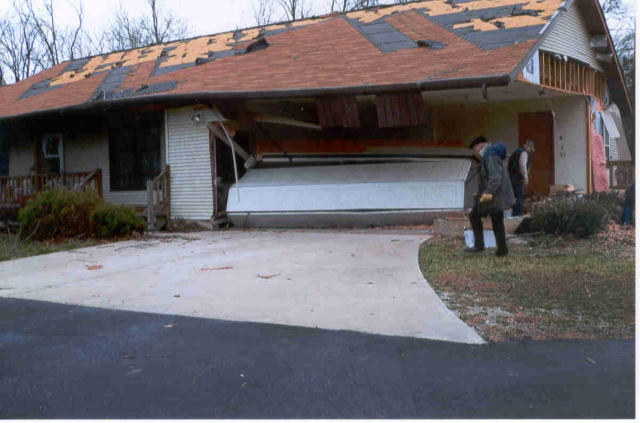 This is my house, the parsonage, early the morning after the tornado. My car is under the garage door. Notice the absence of the garage wall.
This is a view of the destroyed church garage, the church parsonage in the distance, and the fellowship hall of the church. The hall was only slightly damaged.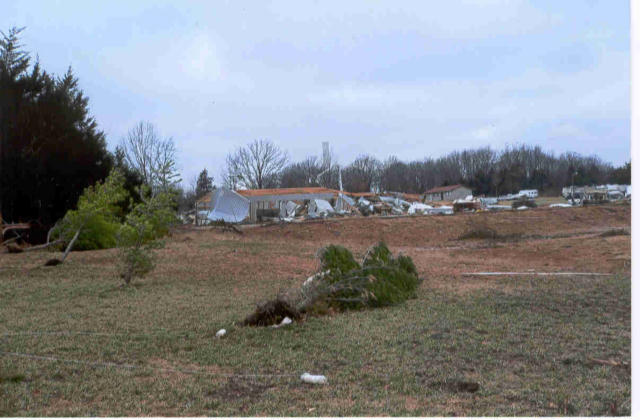 These are the remains of storage units only a short distance from the church and the parsonage.
This is another view of my back yard.